Colwick Hall Hotel
Colwick Hall Hotel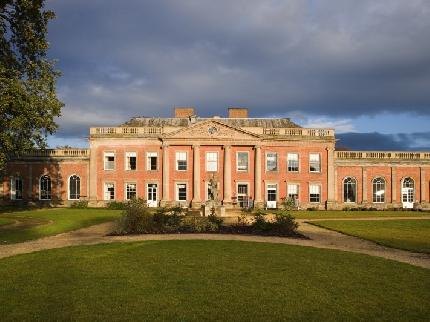 Colwick Hall Hotel is a magnificent Georgian country house mansion in the Palladian style. This historic building dating back from Saxon times nestles in over sixty acres of parkland. The Hall is a Grade II listed building, which was once the ancestral home of Lord Byron. This grand  Hotel overlooks the Nottingham racecourse.
One of the ghostly visitors reported to manifest itself is believed to be, Mrs Chaworth Musters. She is said to be Lord Byron's, first love. Rumour has it that she hides behind trees in the parkland. Is she hiding from the mob of 1832 that stormed the hall? The sounds of footsteps echo around the building. Sounds are reputedly often heard coming from the servants' quarters. These are the sounds of children's laughter and voices playing around the area.
If you are feeling adventurous why not visit Colwick Woods, which is not too far from Colwick Hall Hotel? There have been reports that the ghostly spirits ghosts of two children have been cited wandering lost in the woods. It is believed that their father William Saville murdered these two young children. In fact, William Saville was hanged in 1844 after being found guilty of the heinous crime. From the woods the sounds of ghostly horses have been heard, cantering around the forest paths. Or are they just the distant echoes from the nearby racecourse? Please check the information and availability Button for this Hotel.
---
Bestwood Lodge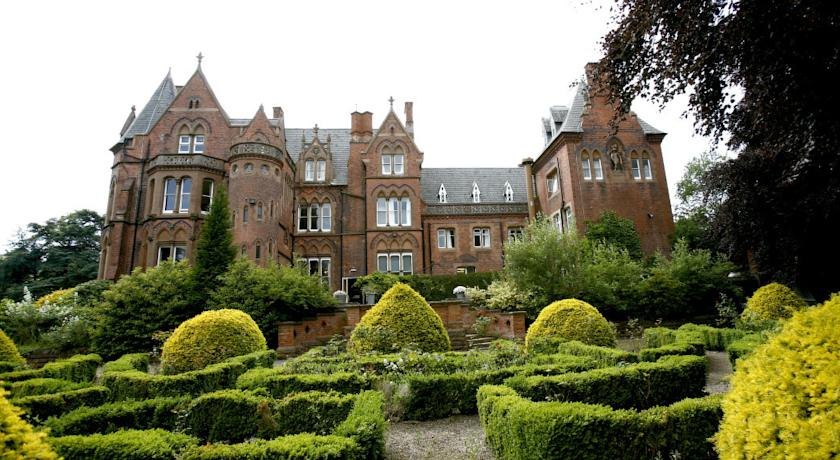 Bestwood Lodge is an ex-hunting Lodge in a Gothic style. The Lodge was previously the property of the Ministry of Defence. Most notably, Bestwood was the headquarters for the Allied army during WWII. The 14th century Lodge was one of the many residences of King Charles II and he was often accompanied by his mistress Nell Gwynn.
Much of the hotel's haunted activity is believed to be caused by the spirit of Nell. There have often been reports of the fragrance of oranges pervading the rooms and corridors. This seems to become most active in the presence of children. You may not know that Nell used to be an orange seller and was very fond of children. Is she the cause of this fruity aroma? Please check  the information and availability Button for this Hotel
---
Saracens Head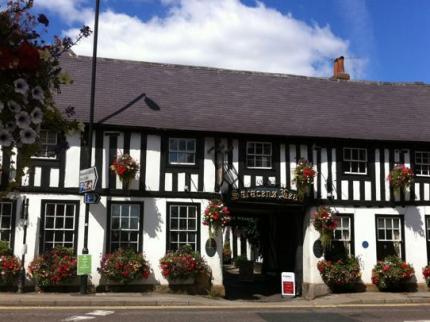 The Saracens Head Hotel was established in the 12th century and was previously known as the King's Arms. The Hotel was rebuilt in the 16th Century. There are also some more modern modifications. The Hotel was used as a court for the Arch Bishop of York prior to becoming the Saracen Coaching Inn. The Inn became a popular stopping point for weary travellers, as it serviced the old Manchester – Newark stagecoach. The inn offered a place to rest, and refreshments and provided fresh horses. At one stage of its life, the Inn even became an auction house for the famous crown Derby Potteries
The Hotel is reputedly hosting the Ghostly apparitions of a Lady and also that of a Cavalier. The lady supposedly likes to visit room 4, where she proceeds to sit on the guest's bed. She seems to enjoy rocking gently to and fro as if trying to wake the sleeper. Could the Cavalier apparition be that of King Charles I haunting the King Charles suite? Prior to his arrest by the Parliamentarians, this is the room where The King spent his last night of freedom. Other famous guests of the Saracen have included the ambassador to King Louis III, the famous Novelist Charles Dickens and renowned poet Byron. Please check the information and availability Button for this Hotel
Haunted Hotels of Nottinghamshire