Haunted Hotels Essex
Brook Red Lion Hotel,  Colchester, Essex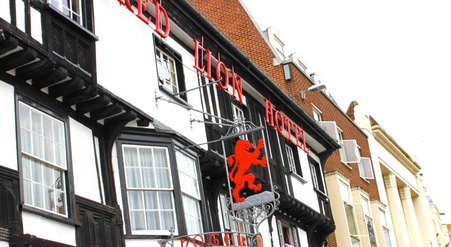 A historical Grade I listed building, The Red Lion Hotel building dates back to 1465. The Hotel is Located in the busy town centre of Colchester, Britain's oldest recorded town. The hotel is allegedly very haunted with bedrooms 5, 7, 9, 10 having reports of activity. The Red Lion has connections to Oliver Cromwell and the notorious death of Alice Catherine Miller, who was murdered in 1633. She is said to continue to haunt some rooms and roam around the kitchens of the Hotel. Other reported sightings have included a hooded monk seen around the corridors and in the reception area. This may be a monk that had perished in a previous recorded fire at the Red Lion. A small boy has also been seen in and around the restaurant. Some guests have claimed to have captured the child whilst taking photos in this area.  Listen to Paratalk Red Lion Podcast If you would like  further information or experience this hotel, please check out availability via the link.
---
Green Man Hotel, Mulberry Green ,
Old Harlow, Essex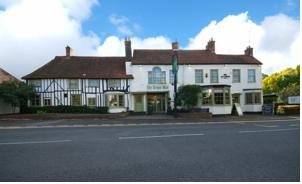 The Green Man is an  ivy clad  14th century former coaching in peaceful Mulberry Green. A bereaved mother is believed to haunt the 600- year- old coaching Inn. It is thought her powerful desire to have children led her to forge an adulterous relationship with the local blacksmith. She fell pregnant and gave birth to a baby girl. The  girl was tragically burned to death in a fire. The distraught spirit of the mother is said to still be searching for her child.
Best Western Rose and Crown Hotel,
Colchester, Essex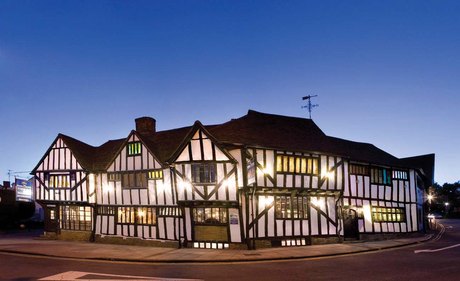 Best Western Rose and Crown Hotel was originally a 14th-century coaching inn, part of historic Colchester. The oldest Hotel in England's oldest recorded town .
In the 1950′s a night porter saw a ghostly blushing bride as he was going up the stairs in reception. It is reported she wears a white lace wedding dress, garnished with a red flower. Around her neck she wears a white pearl necklace with matching earrings. Her presence has been sensed in room 204, the Honeymoon suite. The bride's identity is not known. The local rumour is that she was the unfaithful wife of a local farmer. In its historic past the hotel once housed prisoners, which were transported to Colchester Castle through the hotels inter connecting tunnel.
Haunted Hotels Essex