Let Haunted Experiences
find a ghost adventure
that excites you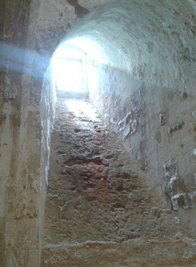 Have you always been intrigued by the Paranormal, but never had the courage to pursue your interest? Or are you just not sure if you are a sceptic or a believer? Do you have a fascination with the concept of Ghosts and Hauntings? Do you have that secret desire to experience an allegedly haunted hotel, inn, or house? Do you enjoy the idea of the unknown and sense of fear?  Maybe you want to dip your toes into the world of ghost walks or other adventurous haunted happenings. Would you like to take a walk through the halls of a haunted house and streets, or savour the atmosphere of a friendly Ghost walk?  Use us to find the ideal opportunity to create your very own ghost adventure & live out and create your own ghost stories.
  Our site offers links to book online

If you have always wanted to immerse yourself in one of these types of activities, then we will guide you to find the right location or organization. We are looking to help you to fulfil your desires.  This site is designed for the plain curious guest or those interested in the more serious type of investigation. You might want to start a new trend. How about having a haunted honeymoon hotel or even a haunted wedding reception. There is never any guarantee of any paranormal activity, but at least we can direct you to the locations that have previous experiences of hauntings or unusual activity.
So please look around to find something that you have the nerve to experience. And if you do take the leap into one of the experiences we will always appreciate the feedback on your adventures. Happy Thrill-seeking.
Check out our Latest Facebook Entries
Join Yvette Fielding and the Most Haunted team for a live investigation this Halloween exclusively on the official Most Haunted YouTube channel.