Haunted Hotels,

Aberdeenshire, Scotland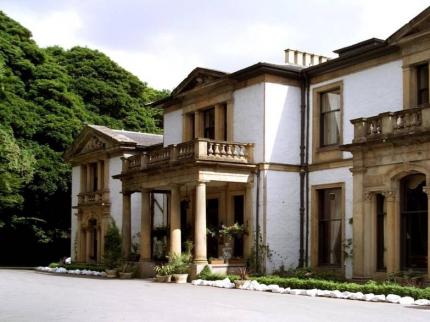 Norwood Hall Hotel, Aberdeen is a beautiful 19th century mansion and is said to be haunted by 3 ghostly apparitions. The owner of the property, Colonel James (Soapy) Ogston, whilst rebuilding the house, moved his wife and family to Ardoe House over the river from Norward Hall. On completion of the works, the Colonel promptly offered Norwood Hall to his mistress.
The relationship between the Colonel and his mistress became stronger as the years went by. Yet the Colonel still loved his wife as equally as his mistress. His wife and mistress were not acquaintances, however they did know of each other's amorous involvement with James. It is believed that the Colonel's wife wanted him to leave his mistress, whilst the mistress wanted James to leave his wife. The Colonel flatly refused to entertain either suggestion. Because of James's refusal it is thought that both women were left forever broken hearted.
There are thee ghostly apparitions that have been witnessed on several occasions at Norwood Hall. Could two of these phantoms be the broken hearted ladies of Colonel James Ogston life? Is the ghostly figure that is reported to haunt the stairs his mistress? And there have been several reports of an apparition that haunts the hall, kitchen, and dining room. Could this be James's wife? Colonel James's ghostly apparition is reported to have been seen standing in front of the dining room fireplace, as if waiting for someone to arrive.
---