Witch Hunting The Tolhouse

 



Great Yarmouth Norfolk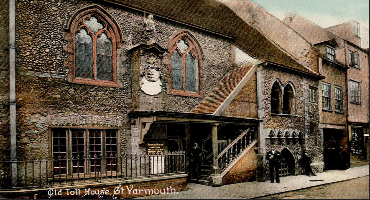 Immerse yourself in this truly haunted location.The  Tolhouse Gaol  is steeped in history and tales of Witches pirates &  murderers . This Gaol  has seen an housed them all.  Many of its former inmates and residents are said to still walk the once familiar corridors and cells
Many can testify that this site is one dark and eerie place and not for those easily frightened The  Gaol has reported activity in the nature of visitors being pushed by unseen entities. Chilling e echoey screams and voices are often heard as are the shadowy ghostly apparitions or former  guests of this establishment.
This Gaol was used for the  restraint and punishment  of those convicted in the witch trails of the time. Is it their torment spirits reaching out to the living the dare to investigate this building?
Discover the truth behind the ghostly tales and stories behind the Tolhouse Gaol. If you dare?
[wpi_designer_button id=1919  link="https://www.museums.norfolk.gov.uk/tolhouse-gaol"]